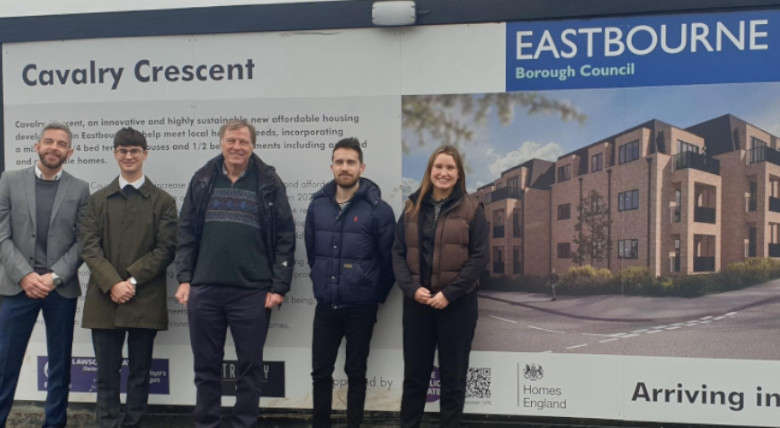 Councillor Alan Shuttleworth, centre, with staff from contractor Trinity Homes
The new builds in Eastbourne Old Town will include 20 affordable properties.
The development is situated at Cavalry Crescent and initial ground work will begin in March.
The development will include a mix of 1 and 2 bedroom flats and 3 bedroom houses, alongside a 4 bedroom house.
A number of properties have been specially designed to include adaptations for people with disabilities.
Councillor Alan Shuttleworth, Cabinet Member for Housing, said: "This is a really exciting development which forms part of a package of schemes currently underway across Eastbourne to provide people with the affordable housing that is so desperately needed.
"These sustainable, modern homes will have off street parking, electric vehicle charging points and the layout includes a green space to enhance the quality of life for residents living there."
The development is due to be completed in summer 2024.