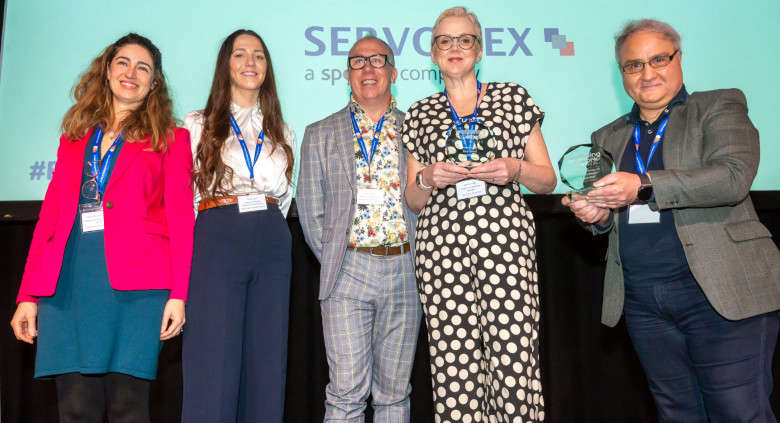 Crowborough based manufacturer Servomex recently achieved the Silver Wellbeing at Work Award
The businesses were awarded at the first annual Wellbeing at Work Conference and Awards event.
Representatives from a total of 59 local organisations joined Darrell Gale, Director of Public Health for East Sussex at the event in Eastbourne.
The Wellbeing at Work programme was launched in 2021 by East Sussex County Council. The scheme works with employers to share resources and deliver training, as well as providing an accreditation scheme which supplies a framework to businesses, to help boost the health and wellbeing of employees.
Councillor Rupert Simmons, lead member for economy at East Sussex County Council, said: "It has been fantastic to see so many local employers join our Wellbeing at Work scheme since we launched the initiative.
"Happy and healthy employees are key to the success of any business and I am delighted to see so many local businesses awarded for their commitment to improving the health of their workplaces.
"Investing in employee wellbeing through an awards scheme such as this can improve employee morale, motivation and productivity, as well as reduce absenteeism and staff turnover, and I would encourage all local businesses to join the programme."
The Small Business Award (for organisations with 2 to 49 employees) and the Business Award (for organisations with 50 or more employees), each have Gold, Silver and Bronze.
Employers of any size can also sign up to an optional entry level award, the Wellbeing at Work Commitment.
To achieve awards, companies must complete a set of criteria that introduce policies and initiatives which focus on embedding practices that promote and support employee health and wellbeing.
The programme is open to any business, from any industry, that employs one or more person.
More information about the awards can be found here