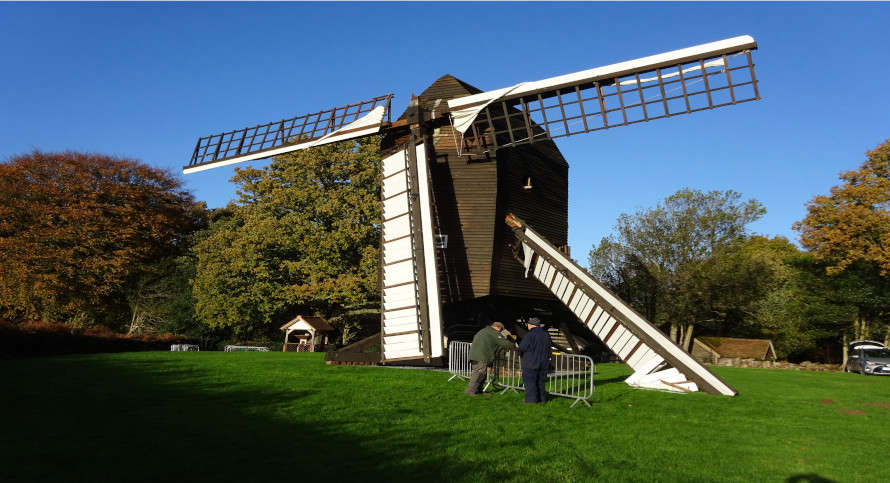 Much of the successful maintanance and restoration work done in recent years at Nutley Windmill has been undone in an unpredictable accident.
The sweeps (called sails in some places) are fixed to the body of the mill with stocks – massive oak timbers that support them.
With no warning, the stocks failed some weeks ago, bringing down the sweeps and causing serious damage. Fortunately, although visitors were present at the time, nobody was injured in the accident. However, repairs will be expensive – we don't know how expensive, but the costs could be as much as £15,000. While we do have an emergency fund, this cost will seriously deplete that, so we need to re these funds.
To that end, we have set up a crowd-funding scheme, and we invite the public to help us to rebuild our emergency fund.
Click on the link below and full details will be available:

https://www.crowdfunder.co.uk/p/save-nutley-windmill