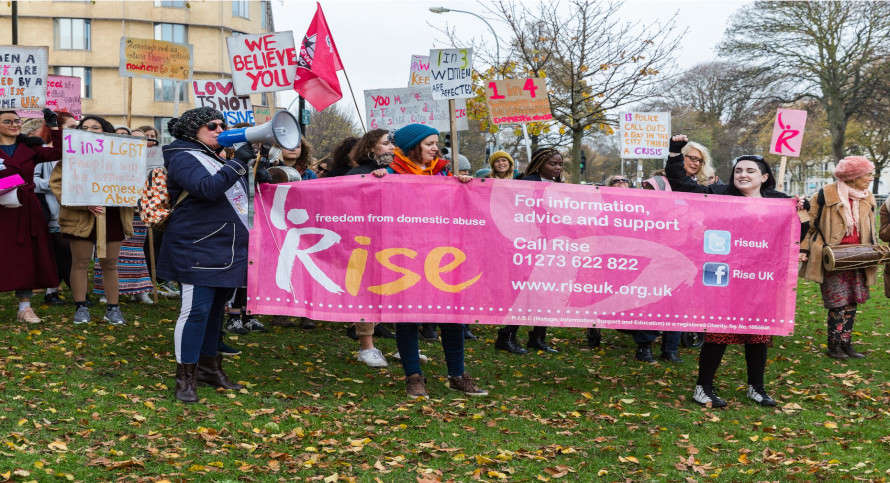 RISE, Brighton & Hove's domestic abuse charity, has announced its signature annual fundraising event, the 8K Undercliff Run for Women.
We are pleased to announce places are now available for the charity race for women with beautiful views and sea air, between Saltdean to Brighton and back. During the pandemic, we had a virtual race and then last year the number of runners was restricted to adhere to guidelines. Our 8k women's run is back this year at full strength and in all its glory! Women can take part in the scenic route along Sussex's famous chalk cliffs at 10 a.m. on Sunday 16 October 2022.
All the money raised through sponsorship will go directly to services supporting families from our local communities who are affected by domestic abuse. Our services include: RISE's domestic abuse helpline, counselling and therapy, support groups and a refuge space for those in urgent need.
Register for places on the RISE website
Fundraising and Engagement Manager, Ava Harding, says "We are so pleased to have our flagship 8K Undercliff Run For Women back this year at full capacity. Now in its 15th year, this fantastic event is vitally important for the continuation of the crisis support and emotional care provided by RISE helping women and families in our local communities throughout Brighton, Hove and surrounding areas to recover and rebuild their lives. I encourage women of all abilities to get involved if you can, whether it's running, sponsoring, donating or spreading the word online - I hope that 2022 is the biggest, most successful Run for Women yet."
A popular fixture in the local calendar, last year's 8K Undercliff for Women raised over £25,000 by 100 runners, confirming its place as a flagship fundraiser for which much of the support RISE offers wouldn't be possible without.
Former RISE service user, Marcella James said "Running the 8k for RISE means so much to me, my own personal journey I really don't think I'd be here today without RISE's support and for all the other women who I will run with it's so empowering to do this all together for our local community and to raise awareness."