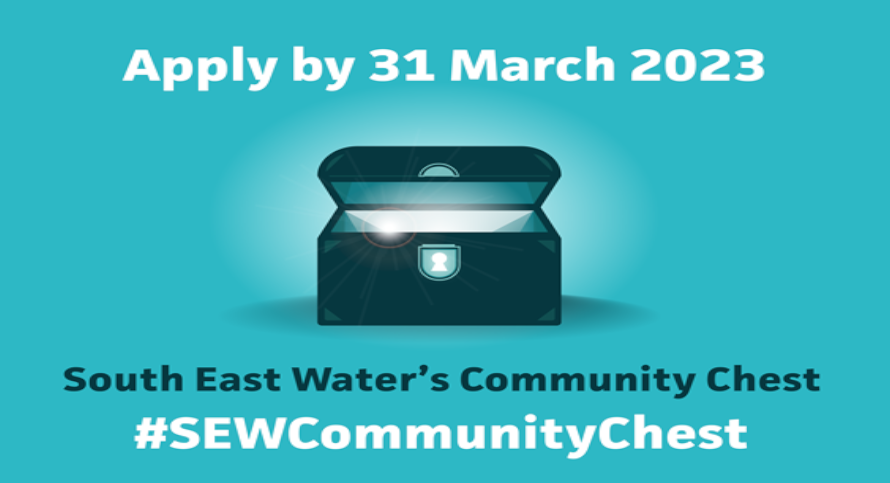 Lifting the lid on South East Water's Community Chest has revealed £20,000 to share between local good causes.
The water company, which has 2.3 million customers across Kent, Sussex, Surrey, Berkshire and Hampshire, has launched its Community Chest Fund which is open to community groups, charities and not-for-profit organisations across its region to apply for donations of up to £2,000.
Last year a total of 10 organisations across the south east were chosen by a panel of five employees from all parts of the business with an interest in raising money for good causes.
These included a rainwater harvesting system, repairs to a school's wildlife pond, an environmental and recycling project, a foodbank and a children's cricket club.
Tanya Sephton, Customer Services Director, South East Water, said: "Our work to provide top quality drinking water to our customers in the South East ensures we are part of the local community.
"Making sure we are doing the right thing for the environment and society is at the heart of our purpose at South East Water.
"We know this matters to our customers, communities and employees and we are delighted that our Community Chest Fund will help local good causes needing a financial boost develop projects that can make a difference.
"This is particularly important now as many are struggling to fundraise during the current cost of living crisis despite having seen an increase in the demand for their services."
Applications are open to group projects within the water company's supply area that are water or environment related, or help the young, old or disadvantaged.
All requests for funding are to be submitted by midnight on 31 March. Successful organisations will be informed about their funding from 17 April with the presentations of the grants taking place soon afterwards.
To read the full criteria and to apply, visit southeastwater.co.uk/communitychest
For more information contact South East Water's Communications Department communitychest@southeastwater.co.uk